Check out our new street art
Brisbane based artist, Sirmano is bringing our UPSTAIRS driveway to life with quirky and playful illustrations. The abstract shapes used in her piece pays homage to the rich flora in the area, and the river that flows from the Kedron Brook. It's the largest wall she's painted to date, spanning 125 metres.

Drop by UPSTAIRS to see it for yourself. The colours make it hard to miss!


About Sirmano
Sirmano is the alias of Anna, a Brisbane artist and illustrator who has been creating playful illustrations working with paint, wood and mixed media since her hands could pick up a pencil. She creates characters which are strong, independent beings who occupy a space which is rich in colour and mystery.
Since graduating design from Queensland College of Art in 2005, she has studied illustration at the Alberta College of Art and Design, Canada, taken part in an artist residency in Barcelona, exhibited her work nationally and internationally and contributed to street art festivals across Queensland. Sirmano's creative practice has drawn influence from her love of travel, different cultures and her heritage. She has a keen eye for colour which is a big part of her work, it evokes a feeling and is what keeps her creating.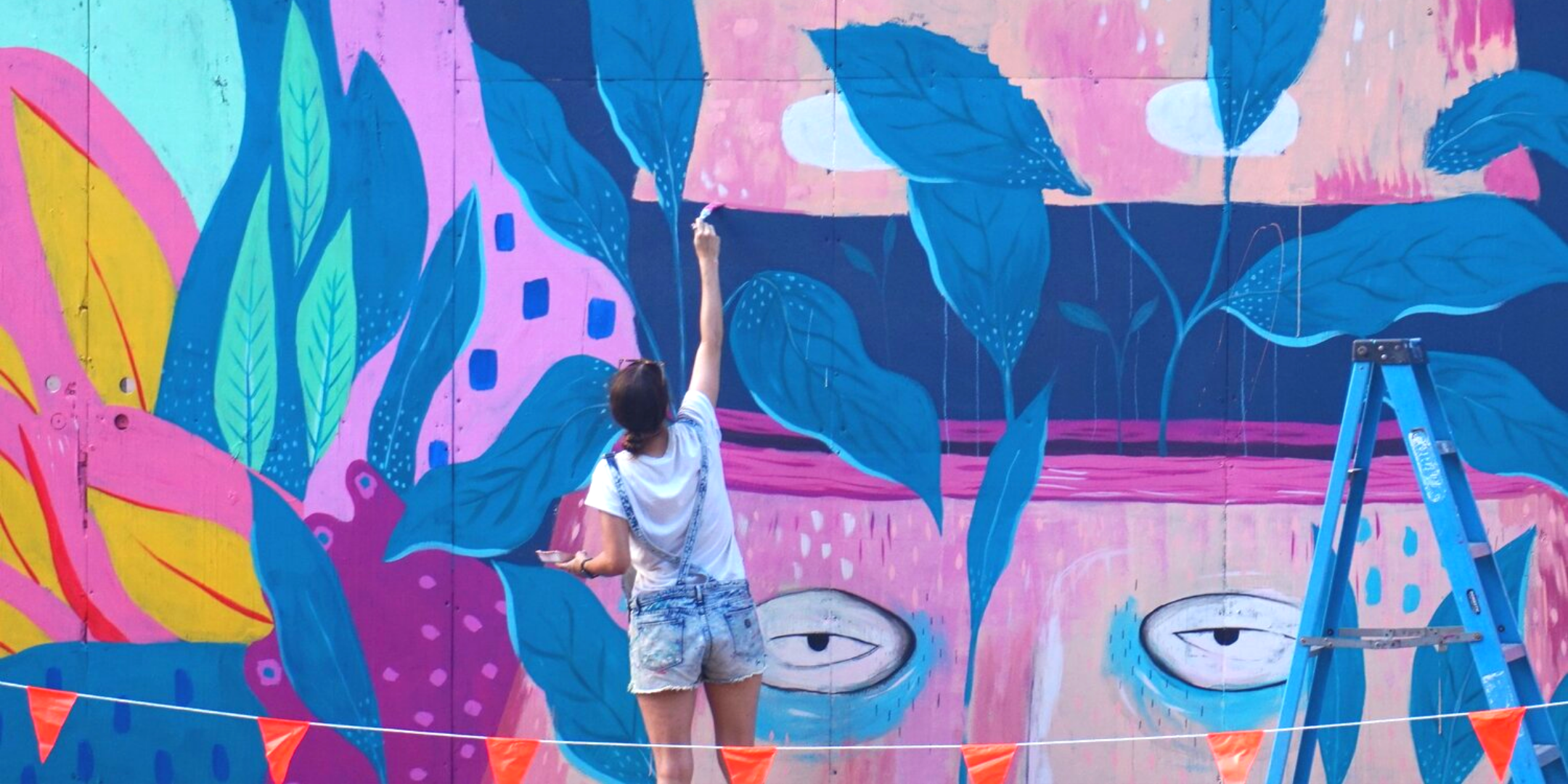 INSPIRATION
Check this out