UPSTAIRS (Level 1), Toombul
A playground for adults? Count us in!
If you're looking for mouth-watering eats, drinks and oodles of fun, then control your tempura because there's a new dining playground in town!
UPSTAIRS is a first-of-its-kind, urban dining and entertainment experience, that features up to ten new restaurants, lifestyle venues, and a re-furbished cinema.
But the fun doesn't stop there! The space boasts art-inspired décor and Insta-worthy experiences everywhere you look. It will seriously blow your senses.
Need we say more?!
NOW OPEN

Archie Brothers Cirque Electriq
Queensland's first circus-slash-arcade bar and restaurant offering everything from vintage arcade games and dodgem cars to cocktails topped with fairy floss and stuffed with golden gaytimes. It's dubbed the ultimate place for 'kidults.'
Dapple+Waver
Owners of the amazing Beyond the Pale in Coorparoo will be bringing their latest venture, Dapple + Waver to the northside. It will be a modern, sophisticated open-plan restaurant and bar, serving a range of refreshing drinks and tasty eats. We're talking gourmet pizzas, steaks, Pork Belly Bao, and well, just about anything your heart desires.
Espresso Max

Espresso Max will be your new favourite spot for breakfast, lunch and dinner! The all-day café will serve winning breakfast staples like smashed avo and eggs benedict, and lunch favourites from seafood to burgers. Take note coffee snobs, as the name suggests they also specialise in coffee!
Hello Harry
No nonsense, no fluff, just delicious generous sizes burgers, icy cold beer served up in a funky eatery. Not for the faint hearted!
Il Gancio
Three words cheese lovers: cheese wheel pasta! That's right, the menu will feature hot creamy bowls of pasta straight from the wheel of cheesy goodness. They will also offer Italian goodies from salads mixed with fresh mozzarella to pasta topped with homemade pesto sauce. Il Gancio's passion for fresh and local ingredients takes charge throughout their menu.

Jackpot Dining
A unique restaurant that combines the gourmet-style of Chinese cuisine with a quick-service format, serving up fresh meals made from locally sourced ingredients.
Little Red Dumpling
Combining locally sourced ingredients to make their freshly prepared dumplings daily, there's nothing little about this bar with its incredibly amazing dishes like the rainbow dumplings and pig-shaped steamed buns. One look at their menu will have you Wonton more!
Max Brenner

An iconic dessert chain serving up sweet treats like chocolate fondues, waffles, chocolate pizza and sundaes. Their menu will also offer a range of rich and refreshing hot and cold drinks including Icy Choctails, hot chocolate experiences and milkshakes!


Niku Ramen
If you love broth, noodles and authentic Japanese food then get your slurp on because Niku Ramen will be serving up steaming hot bowls of fresh ramen, amazing rice dishes, and stir-fried Udon using only the finest produce and ingredients to create authentic and traditional Japanese eats.

Phat Elephant
Having already won over locals at its debut location in the city, Phat Elephant delivers the same Thai fare as its sibling, catering to everyone with delicious dishes like the crispy pork belly, crispy barramundi with sweet and sour sauce, and coconut prawn. They also have a dedicated vegan menu with dishes like Pad See Eew and pineapple fried rice, as well as a gluten free menu.

Sushi Hyo
Fresh, delicious sushi and Japanese dishes are on their way. Sushi HYO is an expert when it comes to their sushi skill factor.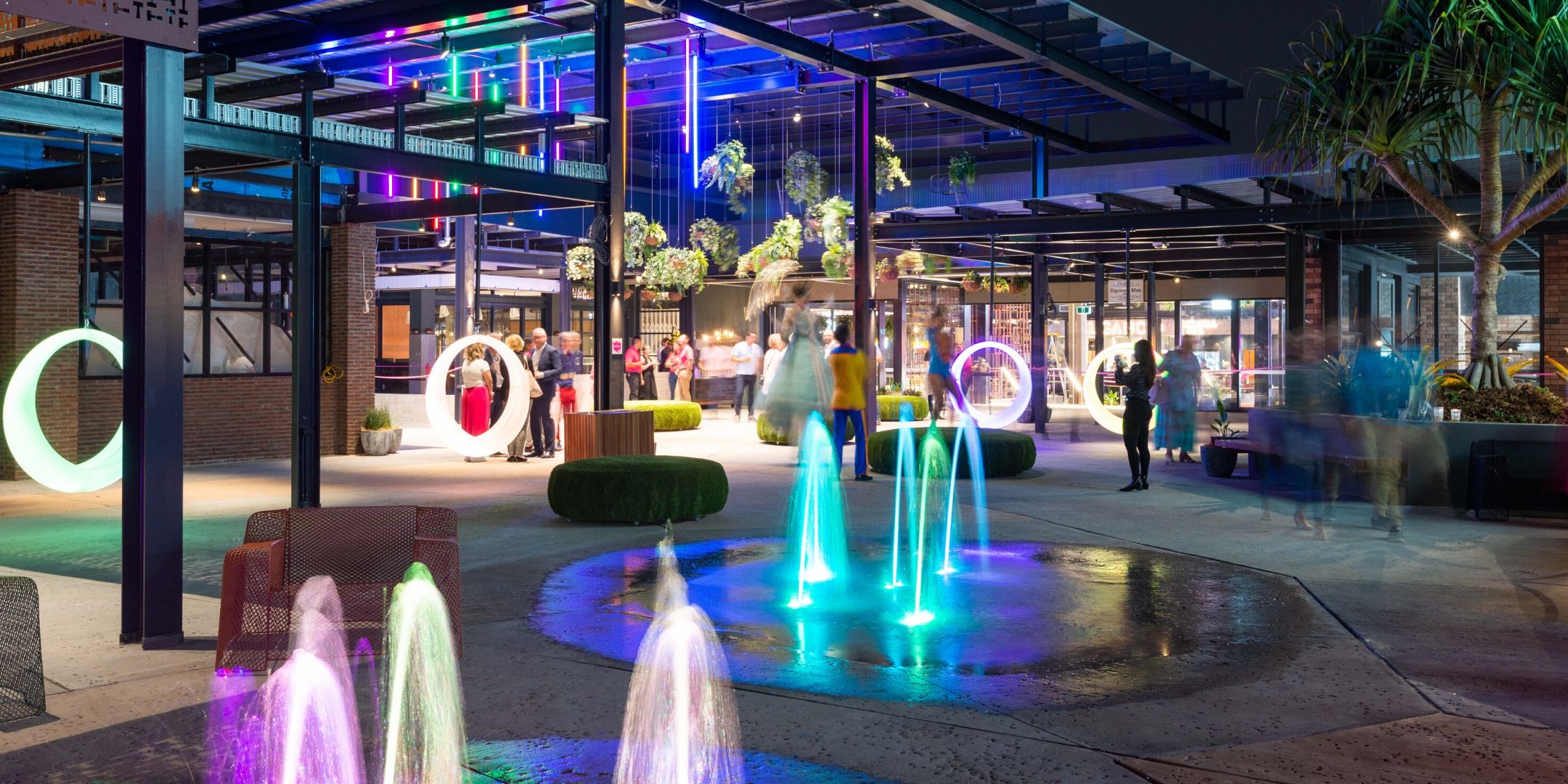 INSPIRATION
Check this out