Community
Celebrate Mardi Gras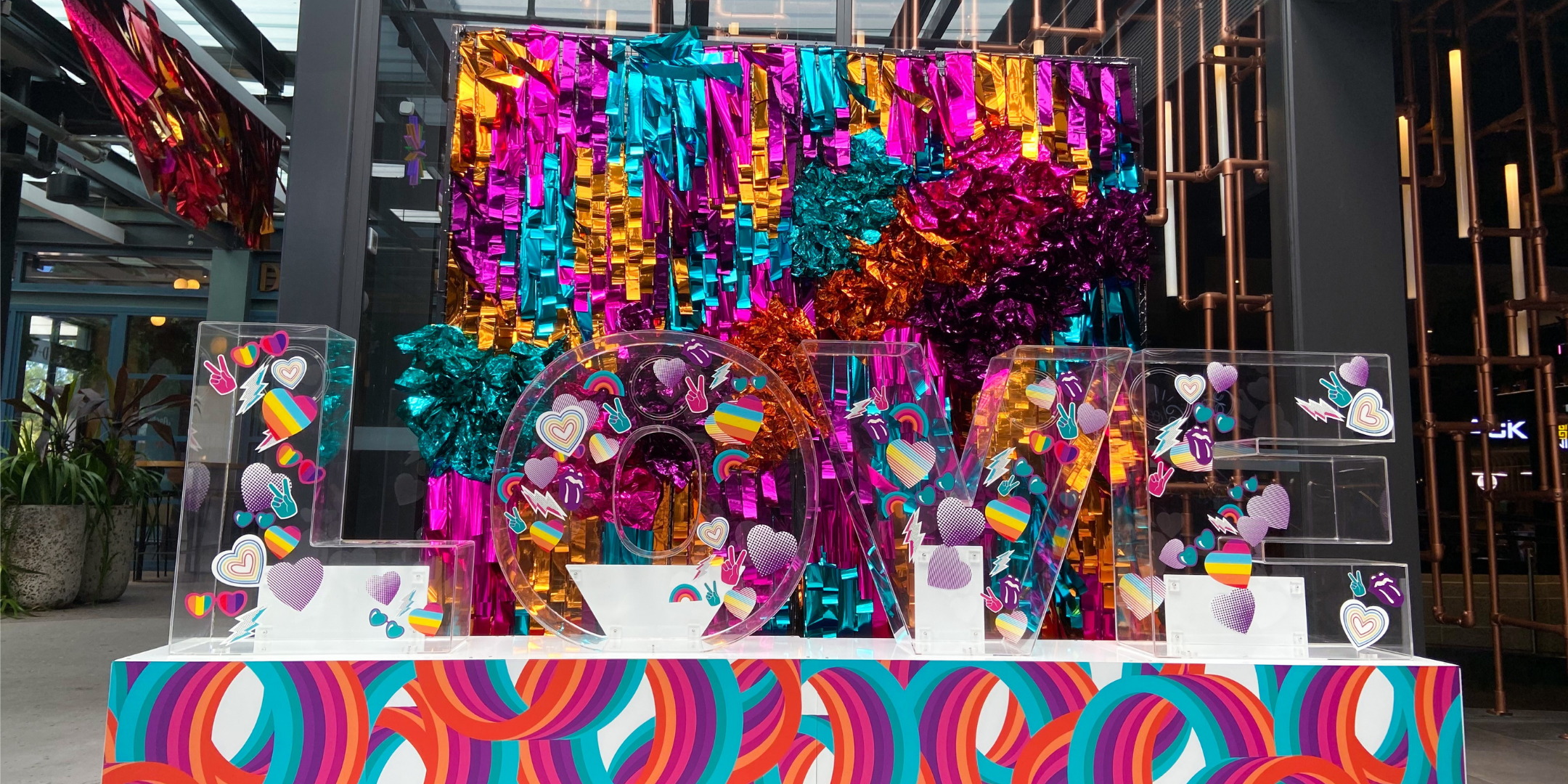 Share The Love
Snap a pic at our LOVE installation Upstairs and
share to WIN a $1,500
'Mardi Gras Pride Pack'
Including shopping vouchers and Bonds product*
Simply share to your Instagram story and tag @sharetheloveformardigras.
Plus, we'll donate a dollar to support the Welcome Here Project, where LGBTIQA+ diversity is celebrated.
Rainbow Craft and Story Time

Join Rainbow Families Qld for an hour of bubbles, sparkles, and plenty of FUN! Our fabulously frivolous former drag queen Jade will be joined by rainbow parent volunteers to bring you stories and songs about diverse families, celebrating people of all genders, body types, and sexualities. Children are encouraged to come in their favourite dress-ups, and will have the opportunity to get a little bit messy with a craft activity to take home at the end of the day.
Saturday 20 February 11am
Sunday 21 February 11am
Drag Queen Bingo

If you like a bit of hilarious balls out fun, then Balls Out Bingo is the night out for you! Join award winning drag performer Candy Surprise for a night of outrageous sexy antics, hilarious repartee and naughty bingo calls at Dapple + Waver. They'll also be serving up their exclusive Mardi Gras inspired Soho Spritz cocktail, complete with rainbow sour strap on the top.
Tuesday 2 March 7.00pm
Call Dapple + Waver on 07 3254 8304 to secure your spot.
Mardi Gras Party
Grab the glitter because the party tunes are set UPSTAIRS at Toombul. Celebrate Mardi Gras with a Live DJ pumping out the most fabulous party tunes and get those frivolous and festive vibes pumping.
Saturday 6 March 5.00pm - 9.00pm
Upstairs near Dapple + Waver
Our Partners
Rainbow Families Qld

Rainbow Families Qld is a volunteer-run organisation that celebrates, supports, and advocates on behalf of LGBTQ+ parents across Queensland. To find out more click here.

Welcome Here Project
The Welcome Here Project - where LGBTIQ diversity is celebrated. Find out more here.

#FollowTheRainbow #ACONWelcomeHere