Fresh Food
How to Make the Most of the Autumn Harvest
How to Make the Most of the Autumn Harvest

Autumn is the season when vegetables such as pumpkin, spinach, Brussels sprouts, broccoli and cauliflower are at their very best. Here are suggestions for fuss-free recipes that aim to incorporate all of the nutritional goodness of seasonal ingredients into your cooking.


Well, hello pumpkin

As the heat of summer fades, and there's a chill in the evening air, it's time to start thinking about roasting vegetables. Roasting pumpkin helps to bring out its sweet flavour. Leeks are also ready to eat and great to pair with pumpkin in a risotto finished with a crumbling of Gorgonzola. You can also toss roasted pumpkin through a pasta salad with roasted capsicum, black olives and goat's cheese. The combination of roasted pumpkin, parsnips and potatoes works really well in a red coconut curry.


A cool head

A roasted head of cauliflower is a thing of beauty. Par-cook it in a pan so that it steams and then wait for it to dry out before roasting it slathered with olive oil. Veg heads love to fashion cauliflower into steaks, or process it into couscous or rice as a low-kilojoule alternative to carbs. The flavour of cauliflower is made deliciously creamy when blended with melted Gruyère into a soup that is so cheesy it resembles fondue. Or, thinly sliced raw cauliflower adds texture to an endive salad dressed in lime juice and olive oil and dotted with tahini.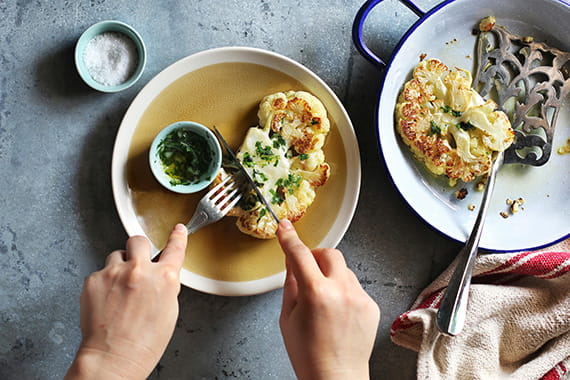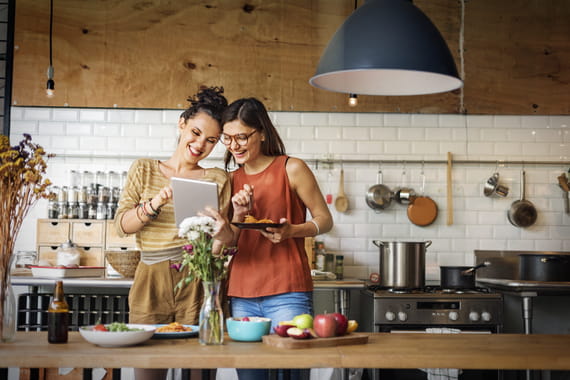 Broccoli: back to basics

Forget over-cooked broccoli that is more grey than green. Instead, think vibrant tree-like stems bursting with goodness. Steam broccoli and then fry with olive oil, garlic and chilli and stir through al dente pasta. Or just keep it simple and steam it, before dressing it with fresh lemon juice, salt and olive oil. You can also fry up bacon, garlic, chilli flakes and steamed dry broccoli florets in a pan with olive oil until there are lots of crisp bacony bits. Dress with lemon juice, salt and pepper. Divine.

Sprouts time

Brussels sprouts are made more palatable when they are finely shredded. Stir-fry the Brussels sprouts in a little bit of olive oil, add some finely minced garlic and find the whole family enjoying their greens. You can also peel back the layers of Brussels sprouts and gently stir-fry the petals with grilled chorizo, which is another family favourite.

The art of the frittata

Autumn is a great time for frittatas. Depending on the weather you can serve a frittata warm or cold with a simple salad on the side. A mushroom, spinach and goat's cheese frittata makes the most of the season's bounty: stir-fry the mushrooms with some chopped onions until tender. Transfer to a large bowl. Add 6 eggs and a couple of handfuls of raw spinach and then pour the mixture into a pan and cook for 5-7 minutes. Place frying pan under the grill for 3-4 minutes and then dot with goat's cheese.
INSPIRATION
Check this out