Family
How to Make the Most of Your Easter Weekend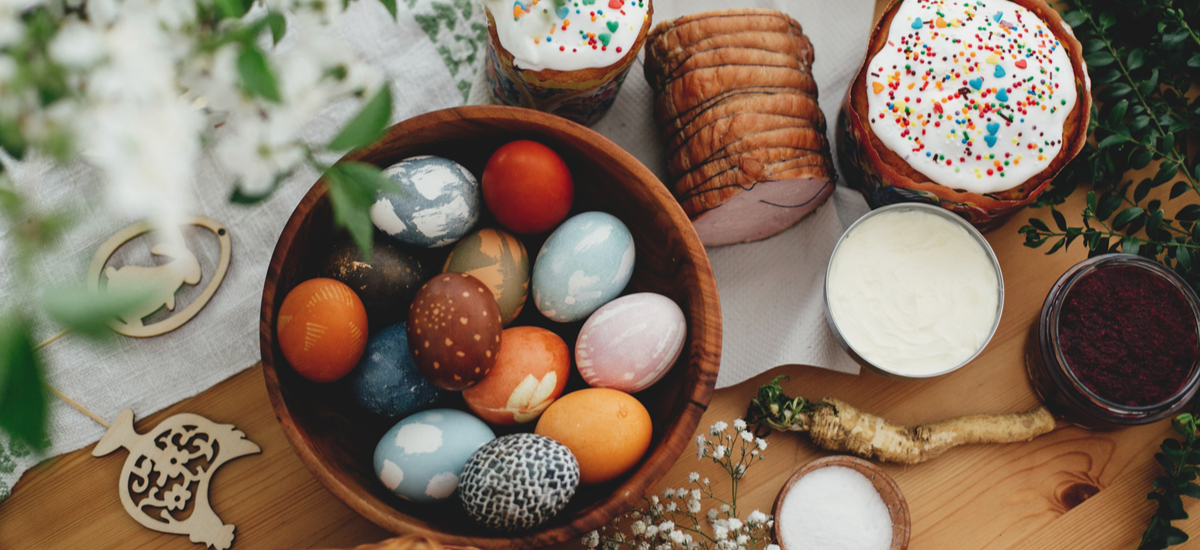 Whether it's snuck up on you or you've been waiting with bated breath, the four-day Easter long weekend is not to be wasted. Before you take the chance to catch up on laundry or housework, be sure to make some time to enjoy yourself. Between family gatherings, egg hunts and hat parades, here are a few ideas for ways to make your Easter long weekend count.
Whip up some Easter cocktails
When else can you drink something garnished with the crumbs of a hot cross bun? For those with an insatiable sweet tooth try the Cadbury's Mini Egg martini with crème de cacao, Baileys and vodka, or a chocolate and caramel creation complete with butterscotch schnapps and a mini crème egg (there seems to be a trend here). If you're after something a little more fresh and spritzy, why not swap orange juice for carrot juice in a morning mimosa, or try this grapefruit and rosemary variation.
Head out for a nice meal
There are a lot of meals to cater for over a four-day long weekend, and that's definitely a good excuse to pop out for dinner. Even if you can't get out of town this Easter, make it a staycation and have someone else worry about what to cook and handle the washing up. Whether it's a date night, family outing or lunch with friends, think of the weekend as a great opportunity to support your community and dine locally.
Take a moment for yourself
In the chaos of everyday life, it can be hard to find time for ourselves. Somewhere in the Easter long weekend, take a moment for you and your wellbeing. Treat yourself to some new yoga gear and a mindful moment, book in for a manicure or a fresh haircut or block out an afternoon to devour a new book. Otherwise, pick up a delicious smelling candle and a bath bomb and have a soak with one of the Easter cocktails above.
Try something new
A great way to do something special for yourself, especially if you're not the wellness and pampering type, is to try something new that you've kind of always wanted to try. A new creative outlet is perfect for recharging your batteries and feeling accomplished. So, if you've been looking for an excuse to learn how to make cheese (or chocolate), become a master watercolourist or take an online foreign language class, this is it.
Embrace sweets for the occasion
There's more to an Easter Sunday feast than chocolate eggs and hot cross buns. An epic Easter charcuterie board (or table) is certain to impress guests young and old and can be put together pretty easily even if you're not confident in the kitchen. Just make time for preparation the day before and get everything chopped and ready to go.
Sweet, savoury or a bit of both, start by shopping locally. Go for chocolate in all its forms, bite-sized treats like macarons, marshmallows, hot cross buns, nuts, berries, Dutch carrots, mini cucumbers, deli meats, cheeses and crackers. If you're keen to get a little creative in the days before, decorating Milk Arrowroots to look like Easter eggs is a fun activity with the kids, while mini quiches and devilled eggs are perfect for the holiday.
INSPIRATION
Check this out