Food & Drink
Jackpot Dining
While our Toombul restaurant is temporarily closed, you can find us at Newmarket Village, for further updates visit our website or follow us on Facebook.
Jackpot Dining is a unique restaurant that combines the gourmet-style of Chinese cuisine at reasonable prices, serving up fresh meals made from locally sourced ingredients.
Check out the menu here.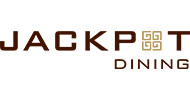 Centre Trading Hours
MONDAY
9:00AM - 5:30PM
TUESDAY
9:00AM - 5:30PM
WEDNESDAY
9:00AM - 5:30PM
THURSDAY
9:00AM - 9:00PM
FRIDAY
9:00AM - 5:30PM
SATURDAY
9:00AM - 5:00PM
SUNDAY
10:00AM - 4:00PM
*Except Supermarkets