Food & Drink
Little Red Dumpling
While our Toombul store is temporarily closed, you can find us at Newmarket, for further updates visit our website or follow us on Facebook.
There's nothing little about Little Red Dumpling. From their rainbow coloured dumplings to their hedgehog buns, Little Red Dumpling will give you a truly unique dining experience. Little Red Dumpling source local ingredients to prepare all their dumplings fresh daily!
Check out the menu here.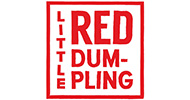 Centre Trading Hours
MONDAY
9:00AM - 5:30PM
TUESDAY
9:00AM - 5:30PM
WEDNESDAY
9:00AM - 5:30PM
THURSDAY
9:00AM - 9:00PM
FRIDAY
9:00AM - 5:30PM
SATURDAY
9:00AM - 5:00PM
SUNDAY
10:00AM - 4:00PM
*Except Supermarkets