Our Toombul restaurant is temporarily closed, you can find us at Chermside, for further updates follow us on Facebook.
Niku Ramen are the new go-to for all your ramen needs.
Serving up steaming hot bowls of fresh ramen, amazing rice dishes and stir-fried Udon, Niku Ramen use only the finest produce and ingredients to create authentic and traditional Japanese cuisine.
Check out the menu here.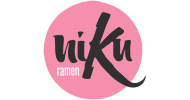 Centre Trading Hours
MONDAY
9:00AM - 5:30PM
TUESDAY
9:00AM - 5:30PM
WEDNESDAY
9:00AM - 5:30PM
THURSDAY
9:00AM - 9:00PM
FRIDAY
9:00AM - 5:30PM
SATURDAY
9:00AM - 5:00PM
SUNDAY
10:00AM - 4:00PM
*Except Supermarkets