You can find Tracey Howard at the Aspley Hypermarket, please contact the team via email, for further updates visit their website.
Tracey Howard is a Clinical Psychologist in Brisbane, offering mental health assistance and support to Brisbane residents from her clinic at the Toombul Shopping Centre.

Tracey has worked as a Psychologist for the past 25 years and specialises in treating people who are experiencing mental health problems, helping them to develop the skills needed to function better and to prevent ongoing problems.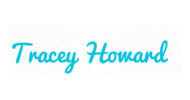 Centre Trading Hours
9:00AM - 5:30PM
TUESDAY
9:00AM - 5:30PM
WEDNESDAY
9:00AM - 5:30PM
THURSDAY
9:00AM - 9:00PM
FRIDAY
9:00AM - 5:30PM
SATURDAY
9:00AM - 5:00PM
SUNDAY
10:00AM - 4:00PM
*Except Supermarkets