Fresh Food & Liquor
Fruits Of Eden & Eleni's Gourmet Deli
Opening soon
Father & daughter duo, Bill and Eleni Pippos are making a comeback with their fruit market and delicatessen, Fruit Of Edens and Eleni's Gourmet Deli.

Fruits of Eden will offer you fresh fruit and veg, more variety and an added delicatessen, Eleni's Gourmet Delicatessen. Eleni's Gourmet Delicatessen will be offering gourmet smallgoods from local farmers, award-winning and hand-picked condiments and teas, and award-winning cheeses from all around Australia and the world. They will also be selling a selection of Greek sweets handmade by Eleni's grandmother and a selection of Croatian sweets made by Eleni's Croatian mother-in-law. Their products will help support bushfire aected areas and refugee migrant programs as well.

The Pippos family has years of experience dating back to the 1930s when the family started out as Banana farmers. Since then, they have run fruit markets and delicatessens across Brisbane, including Toombul Shopping Centre in 2004 before handing the reins over in 2009. Now, they're returning with an even bigger and better offering.

Bill and Eleni are a passionate family-run business who strongly believe in supporting locals. Their produce is sourced locally from other boutique and family run-businesses across Queensland and the Northern Rivers region. Bill and Eleni are excited to be coming back to Toombul and hopefully seeing some familiar faces and also looking forward to meeting lots of new ones.

Fruits of Eden and Eleni's Gourmet Delicatessen will open in late September 2020.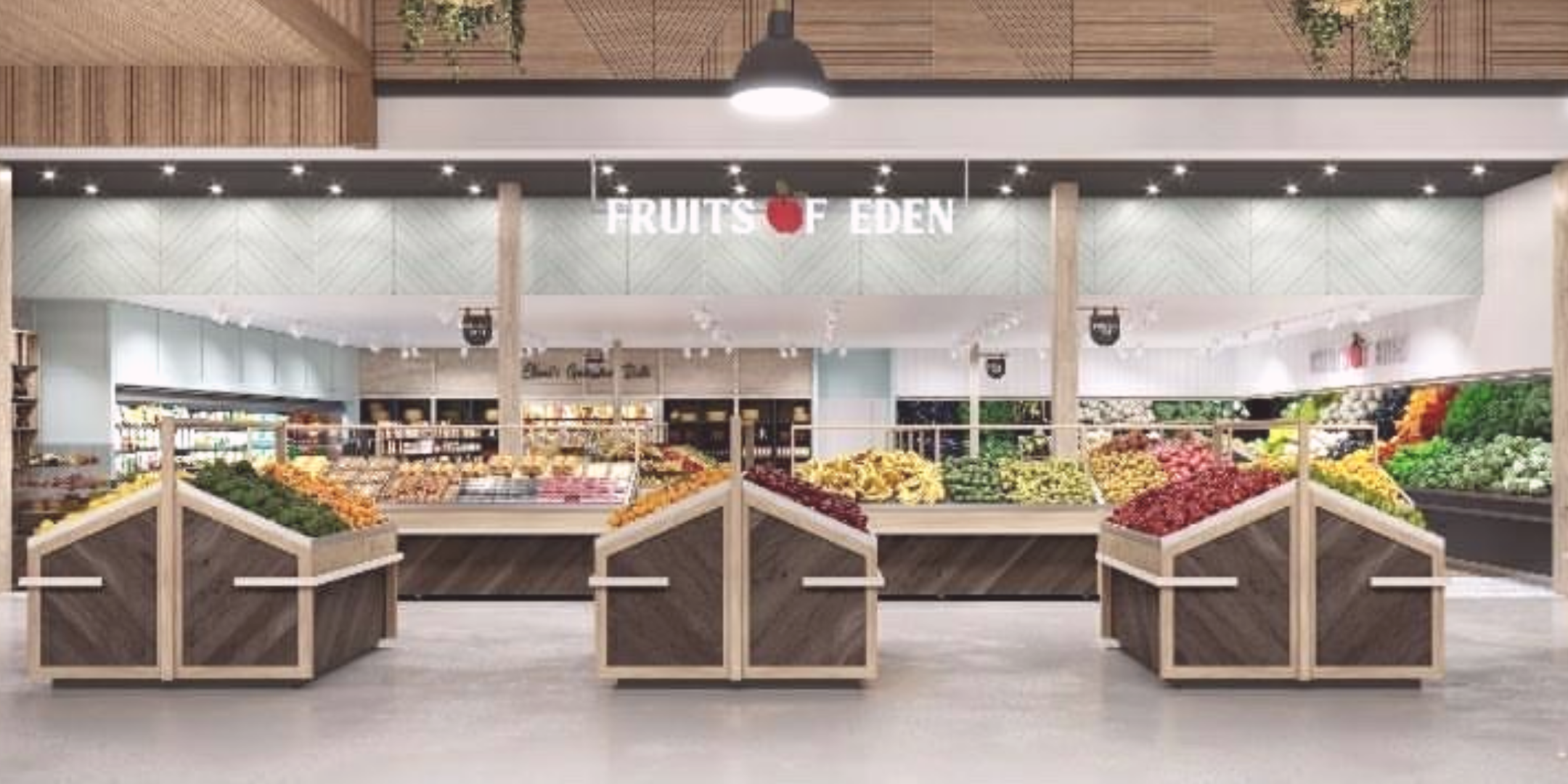 INSPIRATION
Check this out