Kids
10 Virtual Birthday Party Ideas for Kids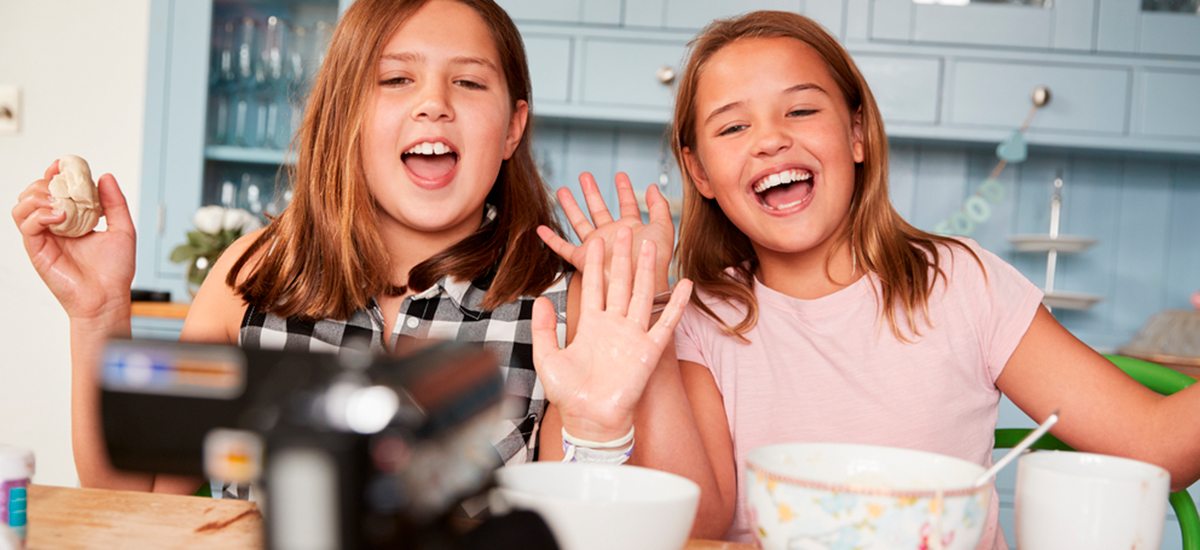 Don't let social distancing get in the way of celebrating birthday's this year. While isolation means children can't physically be in the same room, it doesn't mean they can't be involved in celebrating their special day.
There are many apps available now that let you play games, live stream activities, take tours and spend much needed facetime with friends and loved ones.
Here are 10 virtual ways to help you celebrate your kid's birthday at home with friends.
Home safari
Zoos all over the world are opening their doors virtually for kids to get involved in a home safari like no other! Get your kids to choose their favourite zoo or African safari adventure and invite their friends to dress up and join in. Simply send them the details and the link to join the adventure.
Take a trip to a museum or aquarium
Zoos aren't the only ones taking their tours online, you can also choose from the world's top museums (even wax museums) and aquariums. Some also have special activities for kids to live stream and join in on.
Host a virtual dance party
There are many dance teachers and performers who are live-streaming dance classes of all kinds – think ballet, samba, theatre dance and more. Invite friends to learn a dance together online and record them all performing it.
Minecraft party
Minecraft is a video game that promotes problem-solving, creativity and collaboration. Your kids love Minecraft and their friends do too so why not host a Minecraft party and let them play together. You can do this by setting-up a private server and inviting up to 10 players to join. The only trouble you'll have is getting them all to stop playing. Good luck!
Join a virtual sing-along with artists
Top performers and musicians from all over are live streaming their very own sing-alongs. If your kids are fans of singing or are fans of certain artists in particular, check when they're scheduled and invite their friends to join in too. Alternatively, you can host your very own sing-along party with their friends through the Houseparty app.
Netflix and stream
If singing isn't their jam, then another idea could be to schedule a move night or watch party with their friends. It can be their favourite TV shows, movie or even a movie marathon. Prepare popcorn and snacks and leave them to it!
Host a pop-up classroom
For the crafty ones, you can live stream a craft class. Head on over to our inspiration page for loads of easy home craft activities for kids, like our DIY paper plate Easter hats.
Live makin' music class
If your kids are a wiz with musical instruments, there are many musicians offering free live-streamed classes. Invite their friends to participate and record the song you've learnt together.
Cooking lesson for kids
Send an invitation to your kid's friends with a list of ingredients to learn how to make their favourite food together. You could even do birthday cake decorating so everyone can blow out the candles and tuck in.
Host a Houseparty
Houseparty is a new face-to-face social networking app that offers video chats, quizzes and games for large groups of people to help bring them together digitally when they can't be with each other physically. Throwing a virtual Houseparty is a great idea for a home birthday party, and best of all, there's no clean up afterwards!
INSPIRATION
Check this out