Entertainment
How to Celebrate Mardi Gras at Home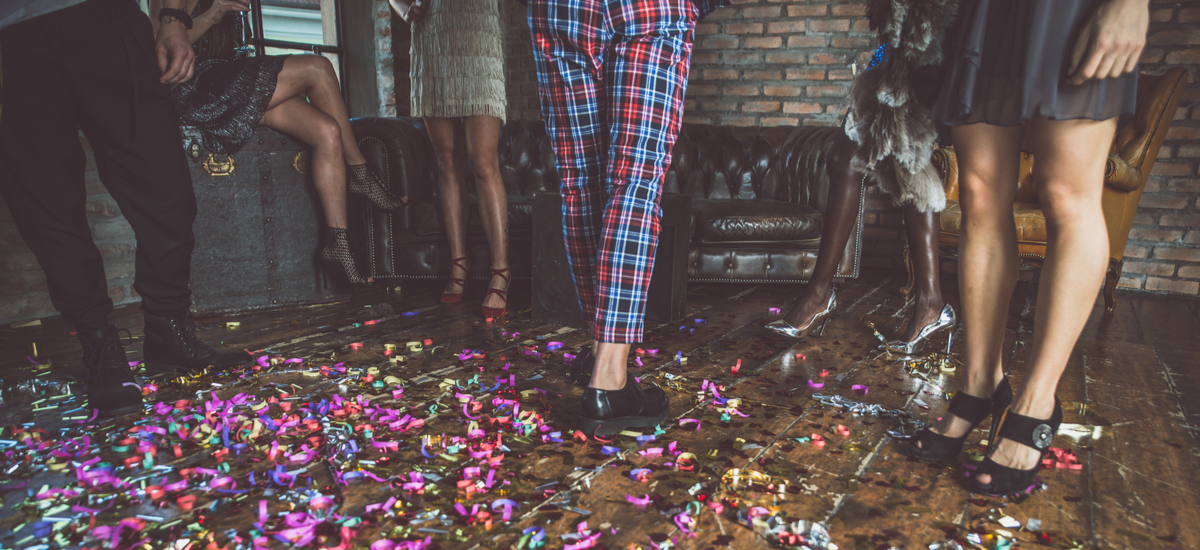 Like many things in 2021, the 43rd Sydney Gay and Lesbian Mardi Gras Parade will look a little different this year. To make sure the Parade is as safe and inclusive as possible, the sparkling showcase of LGBTQI+ culture and community will take place at the Sydney Cricket Ground, rather than its spiritual home of Oxford Street, Darlinghurst. With tickets numbers limited to comply with current capacity limits for stadiums — and the festivities set to broadcast live on SBS from 6pm — it's time to start planning a big COVID-safe celebration at home.
Together we rise!
After a year of unprecedented challenge and hardship for many, Mardi Gras 2021's theme 'RISE' is a call to action for people to rise together to support others through love, compassion, respect and understanding. In the spirit of togetherness, invite your loved ones over for an epic screening party — within current State Health guidelines, of course.
Yardi Gras
It's exactly what it sounds like, bringing the Mardi Gras Parade to your backyard! This trend started in New Orleans, where parades have been cancelled due to COVID-19 restrictions. But not even a pandemic could stop New Orleans from celebrating their favourite holiday and we love this. Grab your buddies and transform your backyard, balcony or front porch into a themed float. You can send out a themed invitation and ask your guests to dress accordingly. Or go all out with food, drinks and activities inspired by your chosen theme. New Orleans, you're on to something!
Costumes are mandatory
The costume possibilities for Mardi Gras are endless. Have everyone dress as their favourite diva or a drag queen/king, or make it a masquerade ball in a nod to last year's breakout accessory. When in doubt, feather boas, big hair, glittery face paint and anything with sequins will do. Pick up a novelty prize for best dressed such as a sparkly crown or the new Cadbury Dairy Milk Neapolitan from the supermarket, which has received a '10 out of 10' from everyone here at Centre Management!
Food and drink
Let guests taste the rainbow with Skittles-infused lemonade (spiked with vodka or kid friendly). For an extra touch of colour at the table, go for fruit, berries, lollipops and fairy floss — or healthy recipes like salsa filled with purple onions, corn and avocado. Blue curaçao and grenadine (or raspberry cordial) will broaden your horizons for colourful cocktails. Serve up Shirley Temples for the kids and designated drivers, and a signature punch named after your favourite gay icon.
Family fun
The fun and frivolity of Mardi Gras is definitely not reserved for grown-ups. Crafting carnival-style masks, stringing beaded necklaces, decorating themed cookies or cupcakes, singing karaoke, lip-syncing for your life, and holding living room dance parties are fun activities for the whole family. You could even make your own Mardi Gras bingo, ring toss carnival games or a pinata.
Make it a marathon
Your Mardi Gras viewing doesn't need to begin and end with the Parade. Queer Screen's 28th Mardi Gras Film Festival is streaming a large number of flicks online from February 18 to March 4. You can also cue up favourites like The Adventures of Priscilla, Queen of the Desert, Pride, The Birdcage, Love, Simon, RuPaul's Drag Race, Holding the Man and viral animated short film In a Heartbeat. Don't forget the popcorn!
Set the mood
Mardi Gras wouldn't be what it is without a bright rainbow of colours, sparkling glitter and the right music. Ahead of time, stock up on decorations like streamers, balloons, tinsel, fairy lights, party poppers, pride flags and glittery hats to elevate your living room and transport you and your guests into the action. Set spirits soaring by pumping a Mardi Gras Party playlist before and after the Parade.
INSPIRATION
Check this out