Fresh Food
A Guide to Pairing Kids' Fave TV Shows with Food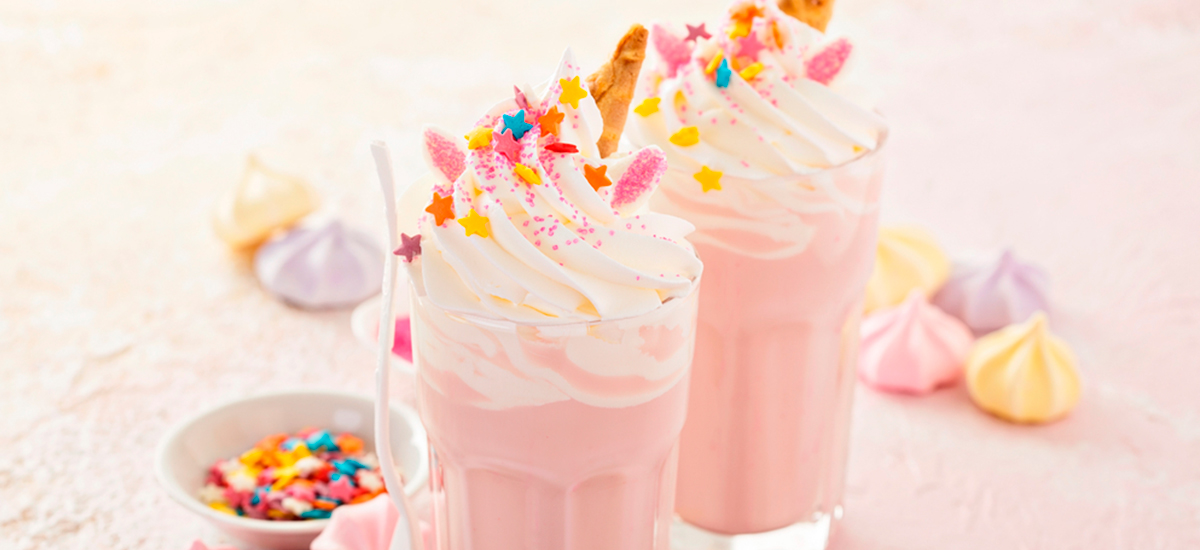 Keep it fun and interesting for your kids during isolation by pairing your kids' favourite TV shows with some delicious food pairings inspired by the characters' favourite foods. From Peppa Pig to Ben 10, we've rounded up six of the top kids shows and paired them with their most fitting foods to give your kids that immersive experience.
Peppa Pig + Spaghetti
Peppa lives with her mum, dad and little brother, George. Her adventures are fun, sometimes involve a few tears, but always end happily. Make yourselves a giant bowl of spag bol because Peppa Pig's favourite food is Spaghetti! Grate some carrot or zucchini for some secret nutrients.
Rainbow Butterfly Unicorn Kitty + Unicorn Milkshakes
Felicity is a fearless part butterfly, part rainbow, part unicorn feline with special powers. She is ready to take on the challenges that come with living in Mythlandia – a land of dragons, giants and wizards. Felicity loves visiting Mythic Malts who serve up deliciously cool milkshakes. Sipping on Unicorn milkshakes is an epic way to enjoy this show. Use jelly crystals for some edible 'glitter' to rim the glass.
Paw Patrol + Ramen
Six brave puppies lead by a ten-year-old Boy, Ryder, work together to accomplish rescue missions to safeguard the residents of the Adventure Bay community. Ryder's favourite food is ramen so prepare a mouth-watering dish of tasty noodles in broth. Sit on the floor and eat off the coffee table with chopsticks for an extra fun meal.
Steven Universe + Cookie Cat Ice Cream Sandwiches
The Crystal Gems are a team of magical beings who are the guardians of the universe. Hero Steven is the 'little brother' of the group, who is learning how to use his magic powers to save the world. If you've watched the show you may have heard of the Cookie Cat which is an ice cream sandwich and happens to be Steven's biggest weakness. Make your own ice cream sandwich at home with biscuits and your favourite ice cream.
Ben 10 + Chili Fries
Ten-year-old Ben Tennyson discovers a mysterious device named the Omnitrix on a family holiday. The device allows him to transform into ten different alien forms with superpowers. Turns out Ben 10 absolutely loves his chili fries. So, load 'em up with your choice of toppings and dig in!
SpongeBob SquarePants + Krabby Patty Burgers
A yellow sea sponge named SpongeBob SquarePants, who enjoys being a cook at Krusty Krab, lives in the Pacific Ocean. He embarks on various adventures with his friends at Bikini Bottom. It's all too fitting to make your own Krabby Patty Burgers to enjoy with this iconic show, which of course is SpongeBob's favourite. Fish sticks make a great substitute for crab cakes.
INSPIRATION
Check this out