Fresh Food
Caramilk Cheesecake Recipe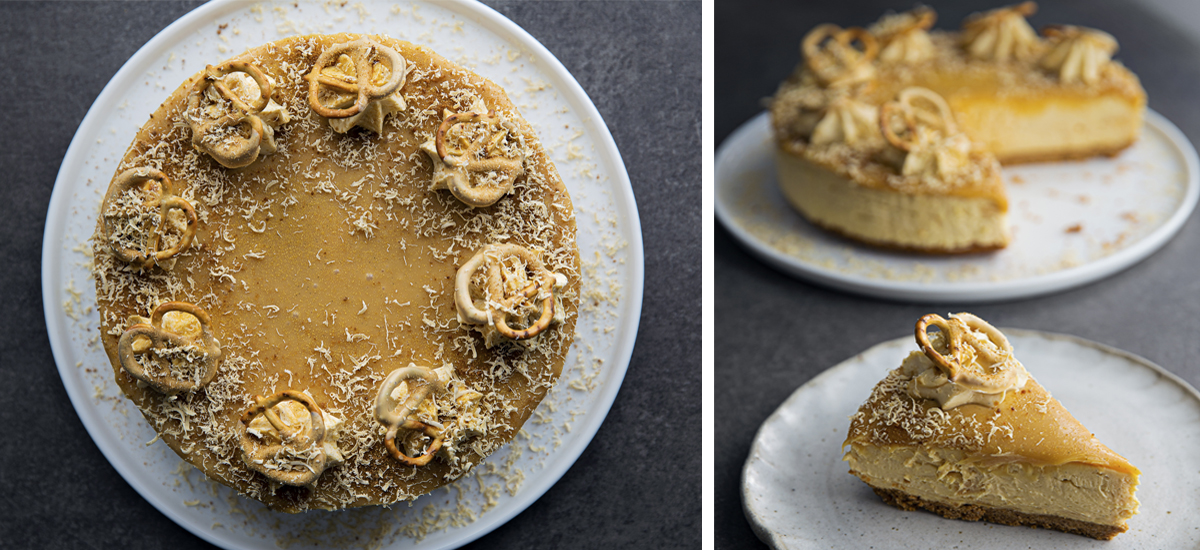 INGREDIENTS

Base
170g salted pretzels
⅓ cup brown sugar
125g salted butter
1 tsp vanilla bean paste or extract


Filling
200ml whipping cream
150ml thick sour cream
500g cream cheese
1 tbs vanilla bean paste
540g Caramilk chocolate

Ganache
180g Caramilk chocolate
110g cream
1 tsp vanilla bean paste


METHOD

Base Preheat your oven to 180°C (fan forced).
Line a 9-inch springform pan with baking paper.
In a food processor blend the pretzels until fine.
Add the brown sugar, butter, and vanilla, and blend until combined.
Press the mixture firmly into the pre-lined pan.
Bake the base at 180°C for 15 minutes.
Remove from the oven and cool completely.

Filling
Melt the Caramilk chocolate on low heat, set aside to cool to room temperature.
In a stand mixer or using hand beaters, whip the cream, and sour cream, until soft peaks form, transfer to a bowl and set aside.
Using the same mixer, beat the cream cheese until smooth.
Add the vanilla and beat until super smooth. Add half the cream mixture (previously set aside) to the smooth cream cheese in the mixer, and gently beat until combined.
Add the remaining cream mixture and gently beat until combined.
Pour in ⅔ of the cooled melted Caramilk chocolate and beat to combine.
Gently fold the remaining ⅓ melted Caramilk chocolate into the mixture, leaving swirls of chocolate.
Pour the mixture over the cooled base and pop into the fridge to set.
You could also reserve ⅔ cup of the mixture to decorate the top of the cheesecake with (optional).


Ganache
Chop the Caramilk into very fine pieces and place into a mixing bowl.
In a small saucepan heat the cream and vanilla until simmering.
Pour the hot cream over the finely chopped Caramilk, ensuring all the chocolate is covered by the cream.
Allow to sit for 5 minutes. Whisk the chocolate and cream together to form a smooth silky ganache.
Pour the ganache over the top of the cheesecake and pop it into the fridge to set overnight.
Once the cake is set, remove from the springform pan and paper and place onto a serving plate.
Serve the cake as is, or decorate using the reserved cream cheese mixture.
Pipe or dollop spoonfuls of the mixture around the edge of the cake.
Top with pretzels, some grated chocolate, and edible glitter (optional).
Serve and enjoy!
INSPIRATION
Check this out