Food & Drink
Feel-Good Food

Health meets hedonism, and the results are delicious...
Finally, the diet rules have relaxed, and a dash of hedonism has snuck back in. With a firm focus on flavour, the new way to eat is all about feeling good- but without abandoning a focus on overall health. Foods like hamburgers, pizza, ice cream and chocolate have been firmly in the 'treat', or even 'not at all' category. Now they've been reimagined, with a healthy spin.
Start up company Impossible Foods have indeed done the incredible and created a burger patty made entirely from plants. Vegetarian or vegan burger options are, of course, nothing new, but the Impossible Burger takes it one step further. Their patty isn't just a good dupe in taste and texture, it even bleeds, giving you the complete burger experience, in a way that's kinder both to the cows and to the environment.
Of course, we don't want anyone to be left out. There is a growing number of people who are electing not to eat gluten, or who are unable to enjoy it. Rather than opting out, new creations are making all the treats accessible for them. It's all about being creative with ingredients and options, and it doesn't hurt if some extra vegetables also find their way in. Pizza bases are made from whipped cauliflower, which also makes a surprisingly good alternative 'fried rice'.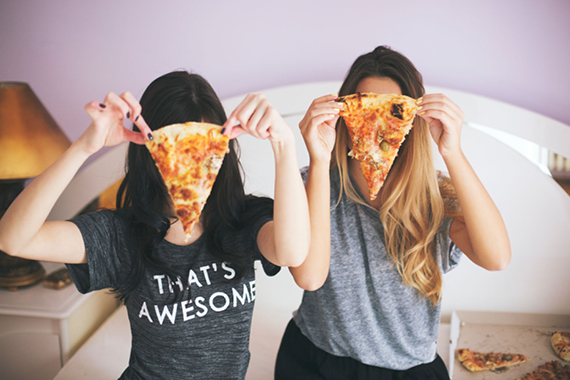 We're still enjoying a fizzy drink, or two, but this time the fizz comes from the ferment. Kombucha has turned out to be more than a passing fad, and has turned into a surprisingly complex drink. Fermented from black or green tea, kombucha was being enjoyed in China some 2,200 years ago. Now, it's been firmly embraced. While the jury is out on whether the sparkling drink has tangible health benefits, devotees say it's good for the gut and possibly even for the immune system. Some enterprising types have even found it works rather well in a cocktail or two…
Of course, if you're abstaining, there's no reason you should miss out on a glass of something special. Innovative English company Seedlip discovered a market thirsty for their products with the launch of their non-alcoholic spirits range. The idea that people enjoy the ritual and the experience of mixing a special drink with layers of flavour has exposed a new market, and you'll now find restaurants offering complex and grown-up 'juice matches' as a non-alcoholic option alongside gourmet meals.
When you're looking for a treat you'll find that junk food has grown up. Staples like doughnuts and soft-serve ice cream are infused with refined flavours like yuzu, matcha and black sesame. You'll even see traditionally savoury flavours making an appearance as our sweet treats are salted. 'Chocolate' is created from coconut and cacao, and raw bars rule. Our favourite part? Knowing you don't have to stop at one square.
INSPIRATION
Check this out