Kids
Make Your Own Gratitude Sign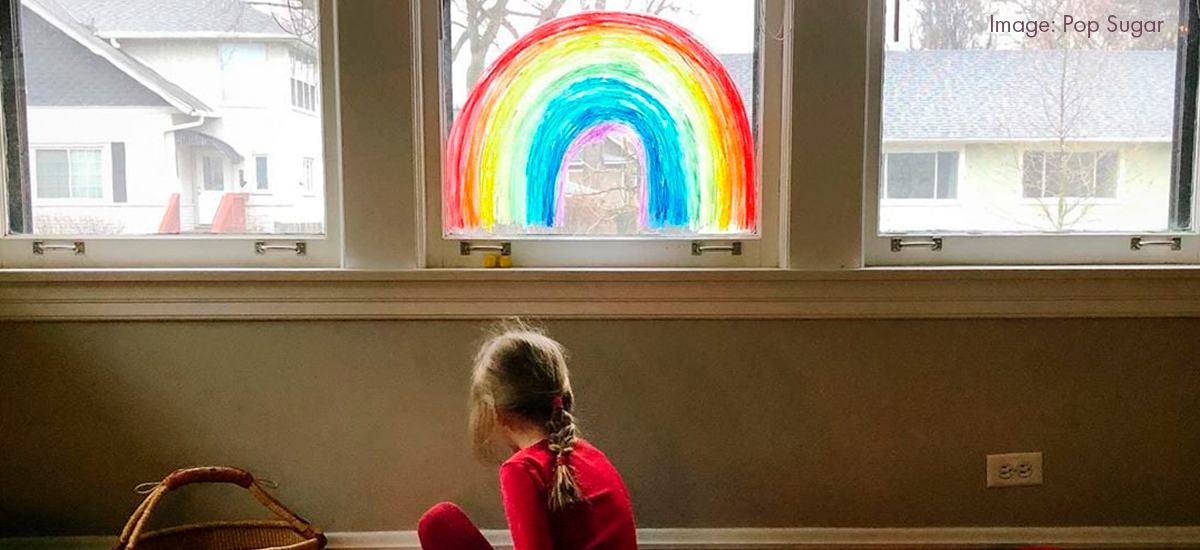 There's a template for how we respond to a disaster. Communities come together, we gather at vigils, fundraisers and festivals. We show resilience in togetherness, but COVID-19 is a wholly different crisis, so how do we show our solidarity separately?
Whether you're isolating alone or with family, the world is finding new ways for you to show your gratitude and unity.
If you live on a busy road or near a school or hospital, one way to show your appreciation for frontline and essential workers is by making a sign or banner to display in your window or hung off your balcony or letterbox. Brightening someone's day with a message of support in this hard time will bring so much joy.
Homemade gratitude sign

1. Take an old sheet or pillowcase and, depending on how crafty you are, you could either cut-out the letters for your message from another coloured fabric and stitch them on, or you could use felt and glue. Once your message is complete, snip a hole in the top corners of the pillowcase and poke a stick through it to hang.
2. Another way to brighten someone's day is to leave a card, note, drawing or gift in someone's letterbox. Those with gardens could even leave a bucket of fresh cut flowers at the end of the driveway for people to help themselves.
3. A simple way to send a message of joy and inspire people is via a quote. If you're after ideas, check out https://www.pinterest.com.au/ for a plethora of amazing quotes. You can write daily quotes through your window or with chalk on your footpath.

So, if you're self-isolating and lucky enough to be able to work from home, there are many ways to support the community without breaking social distancing rules. Get creative with this time and spread some positivity. This is also a great projects to keep the kids busy, but more importantly, it teaches them about gratitude.
INSPIRATION
Check this out