Fresh Food
Mint Hot Chocolate Crazy Shakes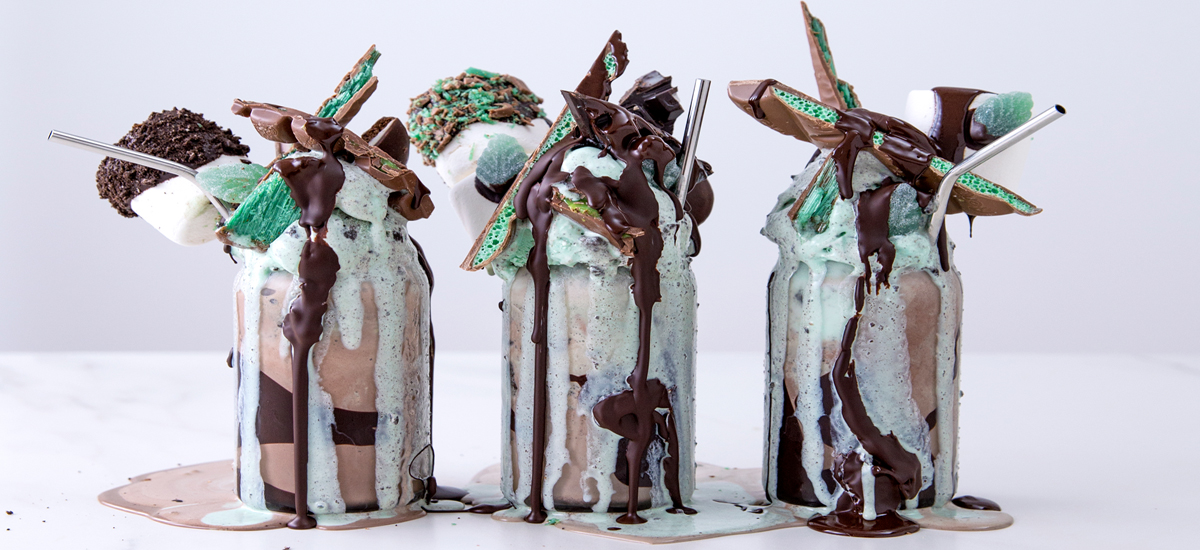 INGREDIENTS (per serve)
150ml warm milk
2-3 tsp hot chocolate powder or flakes
1 large scoop chocolate ice-cream
2 large scoops mint choc chip ice-cream
Your favourite chocolate mint chocolates and lollies - e.g. peppermint filled chocolate, choc mint slice
biscuits, mint leaves, choc mint kit-kat, peppermint crisp, marshmallows, and melted dark chocolate.


METHOD
1. In a tall glass add the hot chocolate powder (or flakes) then add the warm milk and stir.
2. Next, add the ice-cream scoops and push them down into the glass.
3. Top with your favourite choc mint confectionery and drizzle with dark chocolate.
Serve with a straw and spoon. Enjoy!

INSPIRATION
Check this out