Cooking Class
Pupcake recipe for your pooch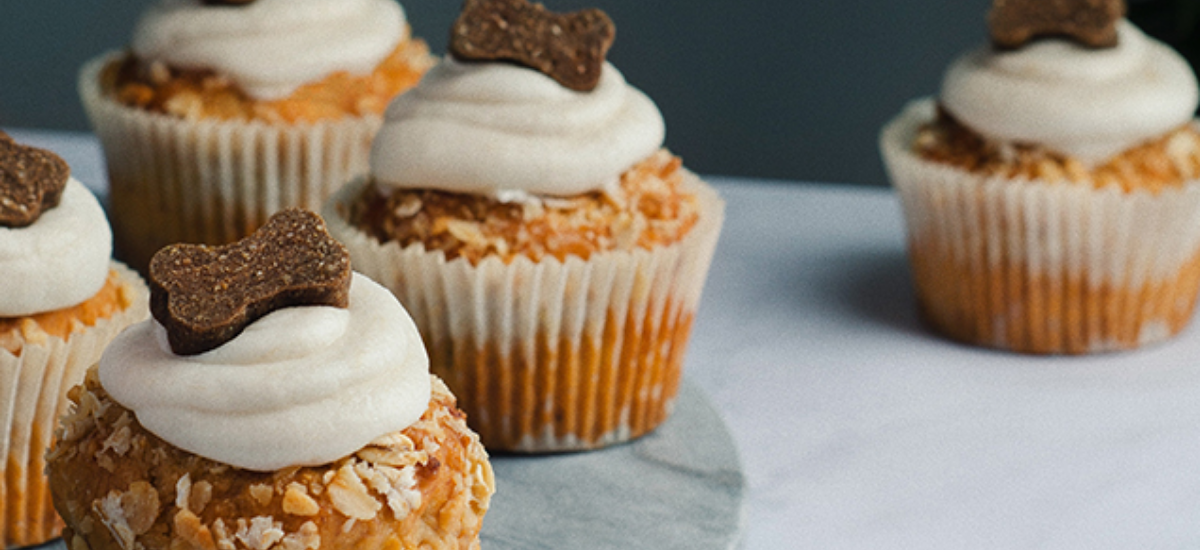 If you're looking to treat your furry companion as well as humans, you can try out this scrumptious, RSPCA Approved Pupcake recipe!
It makes the pawfect snack for your fur-baby and because it is made from healthy & delicious ingredients it is safe for you to eat too!
What you will need:
2 large bananas
1/2 cup peanut butter
1/4 cup coconut oil
1/2 cup grated carrots
3 cups finely ground oat flour
1/2 cup unsweetened soy milk (optional)
Add the ingredients to your next Coles Click & Collect order!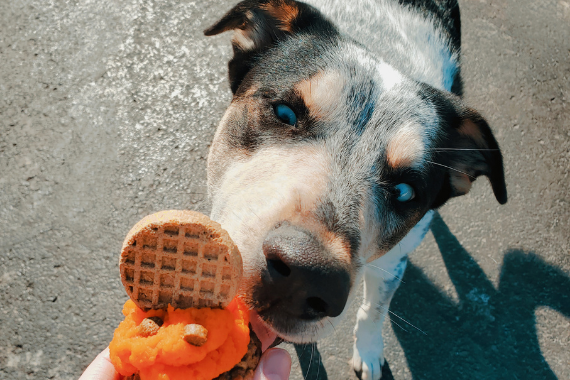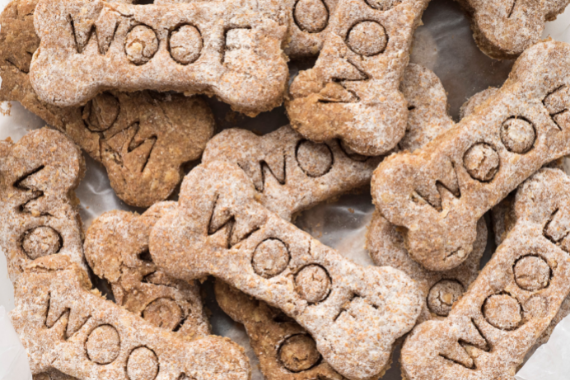 Method:




STEP 1
Preheat oven to 180 degrees and line a cupcake tray with cupcake liners.

STEP 2
Mash 2 large bananas with 1/2 cup of peanut butter in a large bowl.
STEP 3
Stir in 1/4 cup of coconut oil to complete the wet mixture.
STEP 4
Mix in 1/2 cup of grated finely carrots and 3 cups of finely ground oat flour.
Depending on the size of the bananas, the mixture may be slightly dry which can be easily fixed by adding a dash of unsweetened soy milk at a time and stirring until correct cupcake texture is achieved.
STEP 5
Scoop mixture into cupcake liners and sprinkle each with oats before placing in the oven for 20 to 25 minutes or until golden on top.
STEP 6
To decorate the pupcakes, use healthy ingredients your dog will love such as peanut butter! Or get creative and beat bananas and some oat flour to a frosting consistency and decorate with a dog treat or a blueberry on top of each!
STEP 7
Let your furry friend enjoy (you can eat them too, they are delicious)!
All ingredients can be bought at Coles.
Coles are still open for all your essentials and are also offering delivery and Click & Collect. See Coles website for details.
INSPIRATION
Check this out