What's your love language?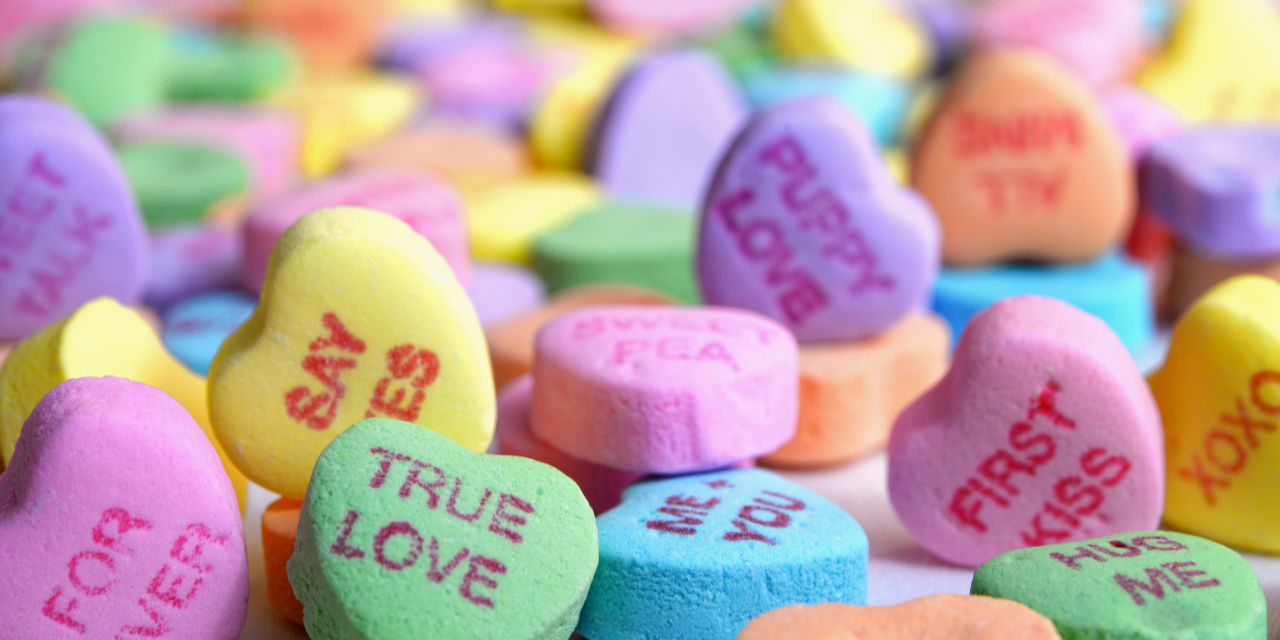 February is the month where love is truly, and unavoidably in the air. With a rollercoaster of a 2022 so far, it seems that we may need love more than ever! Love however isn't necessarily all that you see in the rom-coms that you're guiltily (or not so guiltily) binging from Monday to Friday. Love can be for your partner, your parents, your pawfect pooch, or your BFF. You may be starting to think of ways you can share the love with those that are special to you, but have you heard of the 5 different love languages?
We all give and receive love in different ways, and taking a good look at the 5 different love languages can help you express your love to your special ones in the right way. Are they the touchy-feely type? Or do they prefer it when you express your love through words?

Take this quiz to find out what love language you, and your loved ones resonate with the most (you can answer for your pooch but we're safely assuming it's all five, as they're such a good boy), and then follow the below guide on how to best express your love this February.
For those who got words of affirmation…
Some words go a long way, and this is the case for those who highly appreciate words of affirmation. It's about telling your loved ones that you love them through a confession, a poem, or even a song. Loving words truly don't cost a thing, however for those looking to get their words out on a pen and paper, (insert stationary store such as typo) sells (insert notebooks) or (insert cards) to bring those loving words to life. Some words certainly stick around longer than others, if you want to get a personalised item with sweet nothings engraved on it, you can go to (insert store) for an engraved (insert product i.ejewellery,etc) (insert store).
For those who got physical touch…
Let's face it, some people are more touchy feely than others! There's a reason why a gentle hug can chase any of the blues away. You can't really gift a hug, but you can gift a massage voucher for those looking to surprise the friends and loved ones who appreciate the physical touch, or perhaps you can get them a manicure or pedicure from insert salon name, so that their hands and feet are in prime condition for those gentle back rubs that they so love to give.
For those who got acts of service…
This one is for the sweethearts who are all about making their loved ones feel really, and truly loved through acts of personal service. For those looking to gift an act of service, Together & Co is offering services available for you and your little one when you're looking to get the shopping done. There's more than enough love to share around, so for those who are looking to make someone's day, you can also pay it forward with a coffee to a stranger at insert café name. A little act of kindness can go a long, long way.
For those who got gifts…
This one is an easy one - for those who love the unwrapping of a present, we've got romantic gifts such as insert romantic gift for Valentines Day, to make your loved ones' heart swoon. Not sure what to get? A gift card will be the answer to all the gift giving for you.
For those who got quality time…
Quality time is simply one of those things that you cannot buy. Are you longing for a long-awaited lunch date with your partner or friend? Bring your kids to a selection of our workshops from WeMake, and we'll provide the entertainment whilst you share some quality time with the ones you love.
So there you have it, love is in the air, and we want you to show it, and receive it in the best way possible, after all, this month is all about sharing the love.
Looking to Share the Love in a big way? We've got a prize that you can definitely consider a grand gesture of love ($5,000 is the same in any language), enter here to win. (please hypyerlink competition entry link – link to come).
INSPIRATION
Check this out