Family
Your new favourite Christmas tradition is here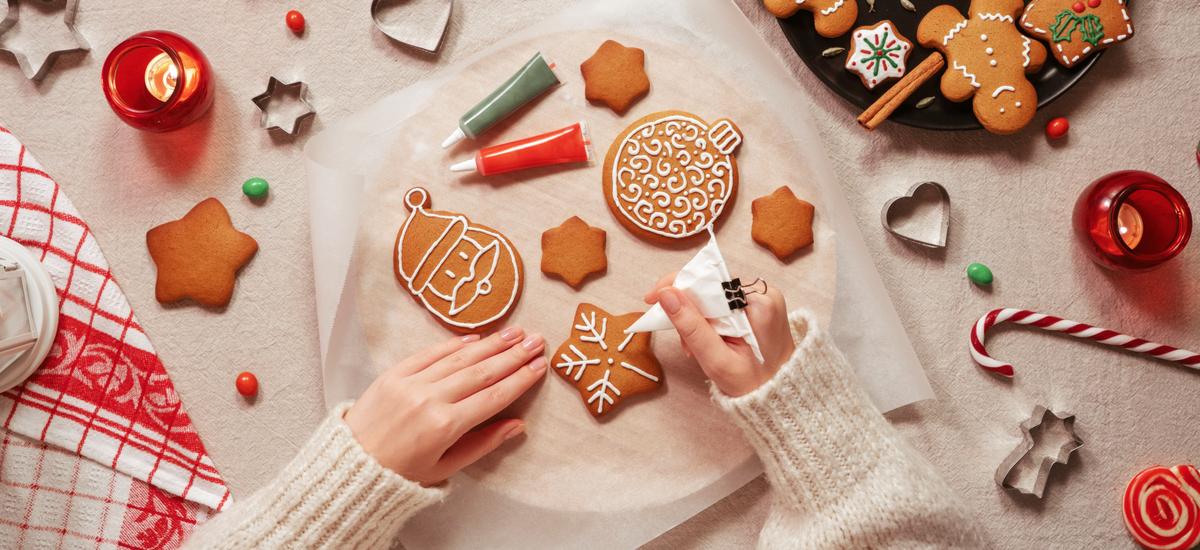 To take Christmas to the next level this year, we're wondering how other families celebrate the occasion, and what new traditions we can add to the fold. We've pulled together some delightful Christmas trends and traditions, in the hopes that you find your new favourite way to celebrate.
Make gifting a game
Plan a Secret Santa, draw names out of a hat or host a themed gift swap (gifts starting with a certain letter, experiences, inspired by your home city — the possibilities are endless). Everyone brings one and receives one special present, rather than 10 small things you'll never use, plus it adds another fun element to the gift giving.
Another way to add a game-like element to the morning is to hide a pickle (or pickle ornament) within the branches of the Christmas tree, and whoever finds it gets an extra present or to open the first present. There are several origin stories for this tradition, which is believed to have started in Germany in the 16th century.
Bake together
Gingerbread biscuits or iced sugar cookies are a Christmas favourite for a reason. Baking as a family is as wholesome as it gets when it comes to spending quality time together, plus the results are delicious. Big batches of biscuits can make a great gift as you do the rounds to different houses over the Christmas period.
You can also try making and decorating a gingerbread house, slices like rocky road, coconut ice or mint slice, or more traditional baked goods like Panettone or a yule log.
Try cooking something different
If your sweet tooth isn't that strong, cooking together can be just as fun and festive if you're making something savoury. In Poland, one of the traditional 12 dishes of Christmas is pierogi or Polish dumplings; many South American countries make their version of tamales for the holidays; and fried potato pancakes called latkes are an important part of the Jewish tradition of Hanukkah.
There's no such thing as too much finger food, so you could also whip up a Christmas tree of spinach dip breadsticks, baked brie puffs, or turkey and cranberry mini quiches.
Get crafty as a family
DIY decorations are set to be a big trend this year, so why not make it into an annual tradition. Have the kids make their own tree ornament each year, make a wreath with bits from your garden, craft your own gift tags or place settings, and make festive wrapping paper with recycled materials or by dying fabric. Bring back an old tradition, make Christmas cards together as a family and spread the joy beyond those close to you.
We also love the idea of DIY advent calendars. These don't have to be flashy and filled with sugar and expensive gifts — fill them with family activities instead.
Christmas Eve
There's something truly magical about the feeling of the night before Christmas, and the way you spend the eve as a family can be some of the simplest but most treasured traditions. Family presents are a great idea, such as everyone getting a new set of matching pyjamas, or a new board game to try before heading to bed. You might head out to see the Christmas lights in your area, watch a favourite Christmas movie as a family or have takeaway for dinner — KFC for dinner on Christmas Eve is a huge tradition in Japan, dating back to a festive marketing campaign in 1974.
Even more traditions to adopt…
Gift scavenger hunt: Leave Santa's gifts under the tree but hide the rest around the house in a scavenger hunt.
Potluck dinner: Catch up with friends ahead of the big day for a potluck dinner and Secret Santa gift swap.
Start the feasting early: Mimosas, pancakes, ham and eggs make the perfect start to a day of eating on Christmas or Boxing Day.
A Boxing Day picnic: Leftovers will have you ready to make an elaborate and delicious picnic lunch with minimal effort.
DIY photo booth: Put together a photo booth with tinsel, a tripod, decent lighting and some cheap costume items.
Christmas punch: Pass along your grandparents' recipe or discover something new. Try adding frozen berries and sherbet for a real Christmas treat.
Bad Santa: Take guidance from Austria in December, where the evil accomplice of St Nicholas, Krampus, plays pranks on kids and adults behind a scary ghoulish mask.
Roller Skate to Mass: Residents of the Venezuelan capital Caracas have an interesting method of transport for getting to mass on Christmas morning — they lace up their skates and roll there.
INSPIRATION
Check this out